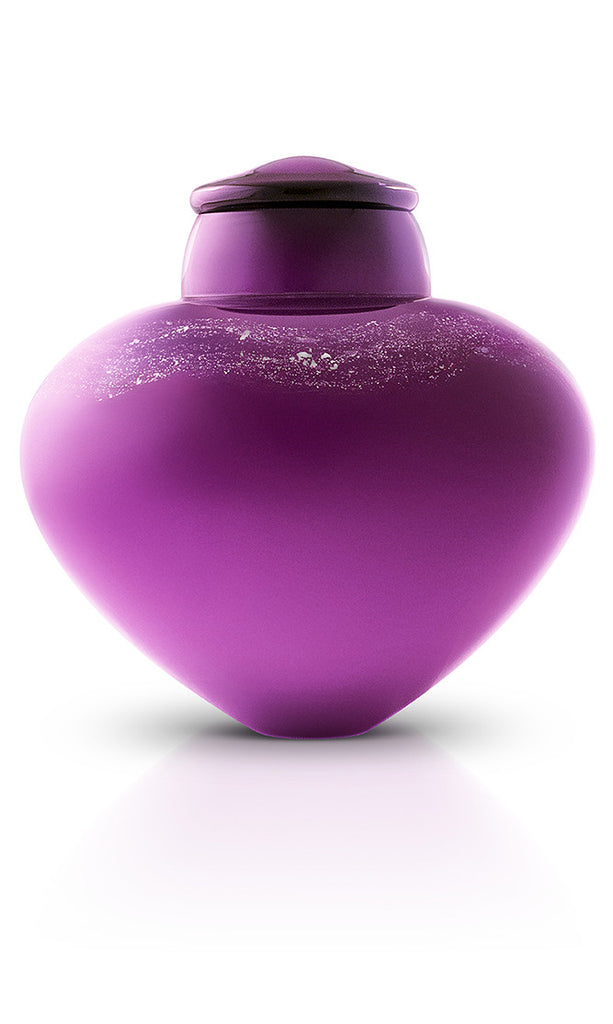 Amethyst Sky
This elegant cremation urn of hand blown glass surrounds a loved one with beauty in color and shape. A swirl of silver circles its ambit like a galaxy of stars. Due to the handmade nature, each urn's pattern is slightly different from each other.
Product Details:
Capacity:  Small: 130 cubic inches. Large: 200 cubic inches

Sizes:  Small H 7" x W 7" x L 7" | Large H" 8.5" x W 8.5" x L 8.5"

Weight:  Small 8 lbs | Large 10 lbs

Material:  Glass

Care: Dust off the surface with dry soft cloth.  Refrain from using water or house-cleaning detergent.