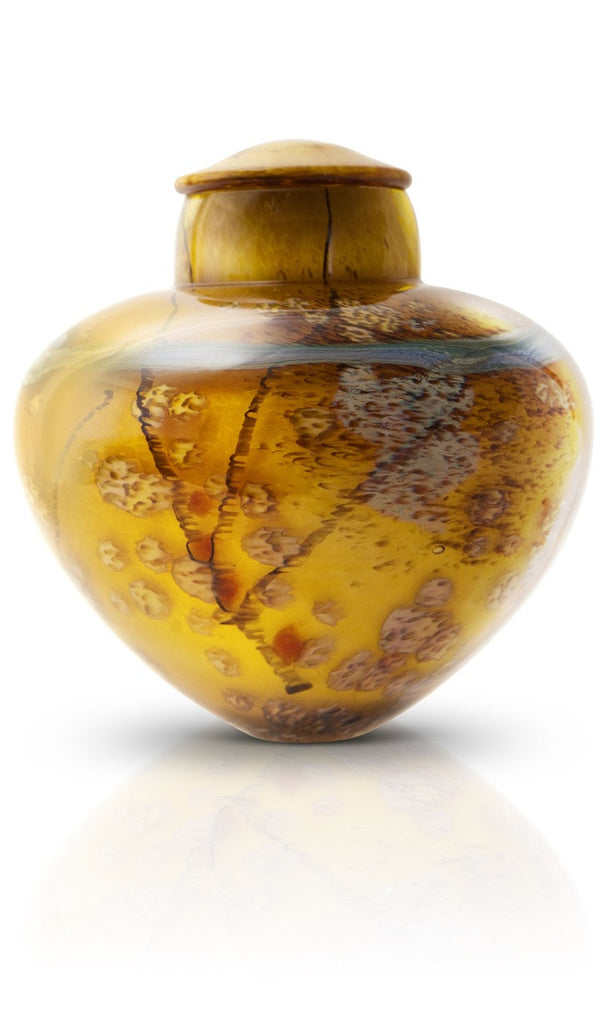 Amber Dunes
This hand blown glass cremation urn glows with the nourishing warmth and comfort of planet Earth.  Linear 'brush strokes' balance layered clouds of floating colors.  Due to the handmade nature, each urn's pattern is slightly different from each other.
Product Details:
Capacity:  Small: 130 cubic inches. Large: 200 cubic inches

Sizes:  Small H 7" x W 7" x L 7" | Large H" 8.5" x W 8.5" x L 8.5"

Weight:  8 lbs

Material:  Glass

Care: 

Dust off the surface with dry soft cloth.  Refrain from using water or house-cleaning detergent.