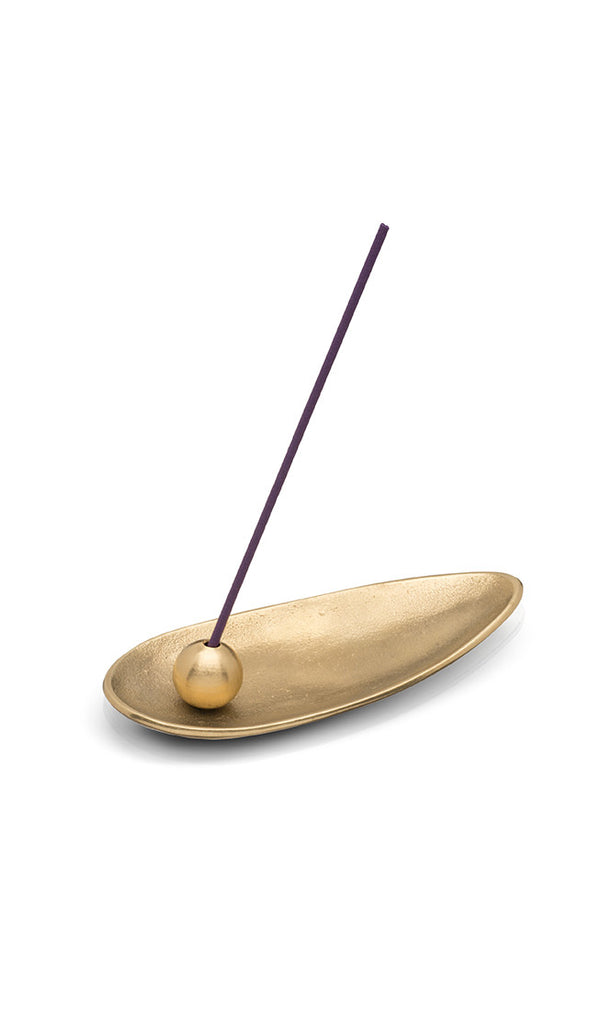 Autumn Leaf - Brass
Natural simplicity in an incense holder cast with 400-year-old techniques. Luminous tones mature over time in a testament that treasures life and celebrates the eternal present. Also available in Tin.  U.S. exclusive retailer.
Size:  H 0.5" x W 2" x L 4"

Weight: 0.5 lbs

Care: Dust off the surface with dry soft cloth.  Refrain from using water or house-cleaning detergent.