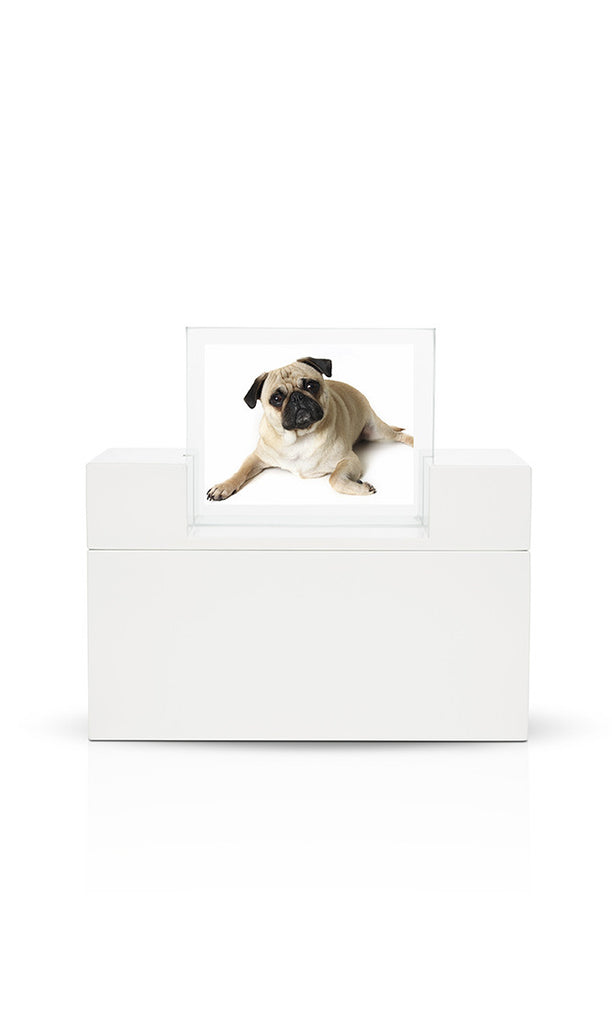 Terra Esprit - White
Serenity and simplicity that speak to the heart are the hallmarks of this modern pet urn. A double-paned glass frame accommodates a picture of your beloved pet. A minimalist design makes this memorial pet urn suitable for any room décor. Optional engraving is available for an additional $50,
using a minimalistic metal plate in gold, silver or black. 
Please select the engraving option above, and we will develop design options for

you to choose from

.

. 
Also available in unique, one-of-a-kind Zebrawood
. 
Capacity: 85 cubic inches.

Size:  

H (including the photo frame) 8 1/4" x W 4 "x L 8 1/2 ".  Photo frame's dimensions are 4" x 5"

Weight:  2 lbs

Material: Wood

Care: 

Dust off the surface with dry soft cloth.  Refrain from using water or house-cleaning detergent.