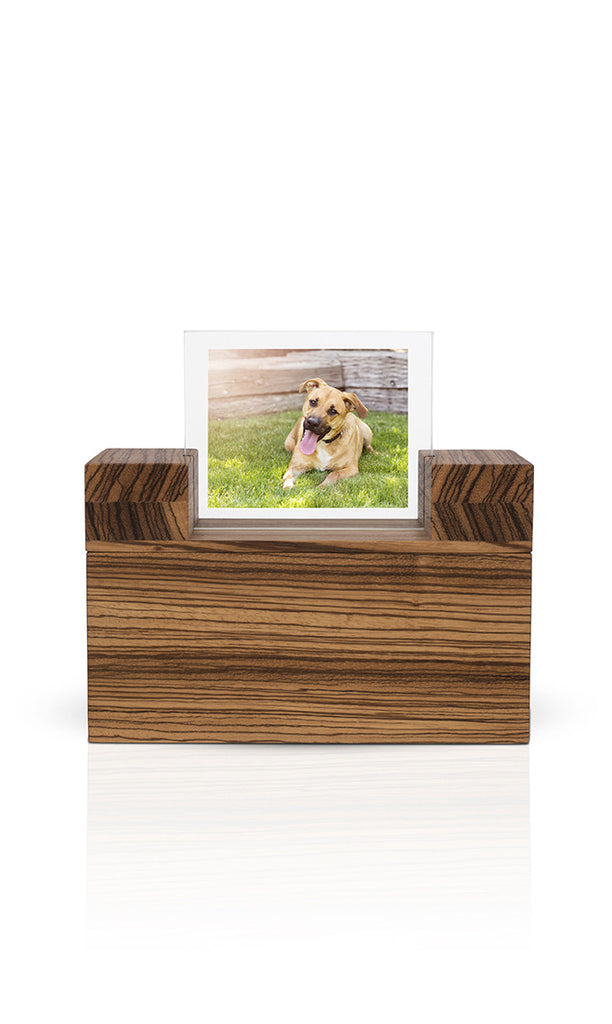 Terra Esprit
This elegant pet urn, crafted from exquisite zebra wood surrounds your beloved companion with natural warmth and simple beauty. Each piece presents its own wood grain pattern which is slightly different from the picture shown. Comes with a double-paned glass frame to showcase your companion's photo. The versatility of this pet urn's modern style makes it an excellent gift choice.
Engraving is available for an additional $50, using a minimalistic metal plate in either gold or silver.  
Please select the engraving option above, and we will develop design options for

you to choose from

.

Also comes in an all white finish. 
Capacity: 85 cubic inches.

Size:  

H (including the photo frame) 8 1/4" x W 4 "x L 8 1/2 "

Weight:  2 lbs

Material:  Wood

Care: 

Dust off the surface with dry soft cloth.  Refrain from using water or house-cleaning detergent.